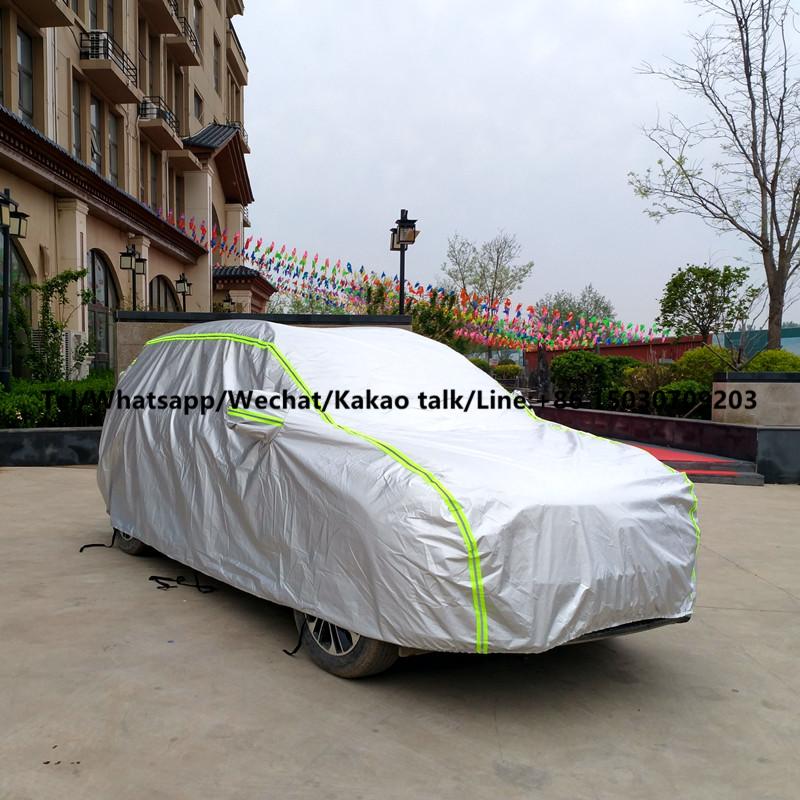 Wholesale Car Accessories Silver UV-Proof Waterproof Sunproof Full Auto Car Cover
Wholesale Silver Cotton UV-Proof Waterproof Sunproof full auto Automatic Car Cover.

Wholesale cheap Silver Waterproof Sunproof tent SUV Sedan Car cover.
Contact information:
Cangzhou Huayang Car Accessory Co.,Ltd.
Whatsapp/ Skype/Wechat/Kakao talk/LINE/ TEL:+86 15030709203
Tel: +86 317 3741882
QQ: 2761741790
Email: sales@hycaraccessory.com
sales@yiduspace.com
Website: www.hycaraccessory.com
1:car cover material:
A style: aluminum composite material
B style: aluminum film composite material + cotton
2:Car clothing features:
1): anti-dust
2): rain and snow, frost protection;
3): Resist UV damage to car paint, car interior and tires.
4): A certain degree of heat insulation to prevent the temperature inside the car from being too high.
5): Avoid pedestrians or children using nails or knives to scratch the car paint.
6): It has a flame retardant effect to prevent fireworks and firecrackers from damaging the car.
7): Prevent thieves from stealing to a certain extent and avoid theft of items in the car.

----------------------------------------------------------------------------------------------------